About us
Welcome to CostaTEC IT & Web Services
Legend:
JavaScript
CSS3
HTML5
PHP
MySQL
We specialize in producing and hosting sites for small to medium size companies, businesses, and non-profit organizations. Our goal is to provide these organizations with a professional web presence at affordable price
Today, WordPress shares lion's share in the world of open-source Content Management Systems. We do WordPress theme development, design and customization. We provide WordPress technical support, SEO and consultancy for our customers
The old saying Location, Location, Location is the key to success in any business. Companies that control their niche through press releases, reviews, blogs, and company pages, keep the brand image alive and out of the hands of the competition!
WHY CHOOSE US
Here at CostaTEC we alwasys strive to provide our customers with the best service possible
We are committed to provide superior experience to all our clients by delivering viable solutions and effective services.
We are dedicated to quickly meet your requirements
CostaTEC ensures that our clients will receive quality product , leveraging our strong programming skills and vast experience.
Professionalism, ongoing support, and quality are the goals that I pursue in my work. In every project I realize

Costa Athanasiou - Web Developer
We are committed to make your site stand out,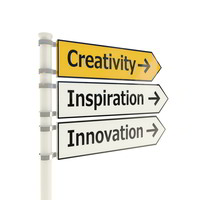 It will be attractive and easy to navigate, ensuring that visitors can find the information you want presented with ease.
Also, we provide methods to update your site on a regular basis to keep the information presented on your site dynamic and changing
We take pride in my work, so when we build your site it has to not only meet your needs, but our own high quality standards.
We use the newest Technologies
In addition to using the latest programming languages, we build websites that support the most up-to-date multimedia technology to ensure that all graphics, videos, and animations run flawlessly. If not specifically required we use no flash but the jQuery library (a technology based on JavaScript that ensures that your site will run on mobile devices). Using jQuery also provides exceptional support across a multitude of browsers and platforms and ensures that your site will be compatible with smart phones, tablets, and traditional computers..
We design many types of websites
Anywhere from a basic template, to a complete state-of-the-art website with video or flash – We do it all! If you're looking to simply establish an online presence, We can build you a professional, yet simple and informative 'brochure' type site. However, if you're looking to make your site a leading entity of your business, We will build you a complete website and add our marketing touch to help you bring in traffic of prospective customers/clients..
We use HTML5 to code all of our clients' websites.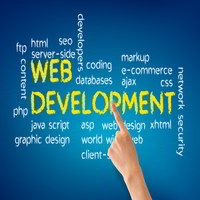 HTML5 is the newest form of web programming language which ensures compatibility with today's newest technology. HTML5 also allows for the use of astonishing multimedia features such as graphics and animation. Plus HTML5 is designed to allow these features to be run on devices such as tablets and the latest smart phones. Your website will look just as good on the road as it will in your users' home. Using HTML5 makes your website compatible with a wide variety of browsers. Even older systems 'users will be able to see your website displayed correctly.
Good Web Design is our passion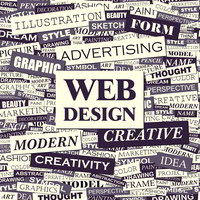 We're passionate about making beautiful sites that are pleasant to use. We are always on the lookout for new ways to learn and to meet like-minded people.
our working process in 3 steps
Before beginning a project, we will put together a detailed project schedule outlining specific deliverables & dates of delivery. Client approvals are required for each stage of the project.
MORE ABOUT US +
planning & strategy
During the planning stage, we at CostaTEC spend time getting to know you and your business or organization
design & develop
After we have gathered all the information needed, we design & to develop the overall structure for the project.
test & deliver
The project will be tested extensively. Once we receive your final approval, your project is ready to "go live"!